Preventative Maintenance (PM) Program
• Extend the Life of your Machine
• Maximize your Machines Capability
• Protect your Investment
• Avoid Unexpected Repair Bills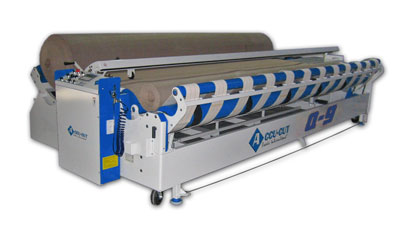 $398.00 PER PM VISIT / PER MACHINE
(PRICE DOES NOT INCLUDE PARTS)
**2 PM VISITS -$378.00 EACH

$450.00 PER PM VISIT / per MACHINE
(IVC16 AND X33 MODELS ONLY)
**2 PM VISITS – $420.00 EACH

PRICING DOES NOT INCLUDE PARTS
Keep your machine on a yearly rotating PM schedule. Sign up for once a year or twice a year PM visits
• Only Factory Trained Technicians will provide preventive maintenance
• PM Visits will occur within 6 months, after the PM Program agreement is signed and received in our office.
• A written quote detailing an installed price will be provided for any parts needing to be replaced. The price quote is valid ONLY during the time of the technician's visit.
• Notice will be provided a minimum of one week prior to the PM Visit. Should circumstances cause the scheduled date to change, the technician will maintain contact regarding any changes.
• Payment will be due upon PM service. Parts will be paid directly to Accu-Cut technician and PM service payment will be invoiced and due upon receipt.